Week-end in Pittsburgh
Mid-February, seven of us decided to go spend the week-end in Pittsburgh. Pittsburgh is certainly not Chicago or New York but after a month and a half in Akron, we really enjoyed it a lot!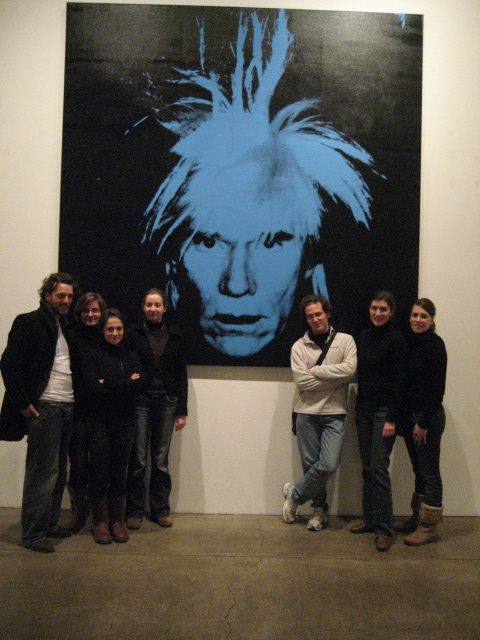 - First, Pittsburgh has a metro and lots of buses. After 6 weeks in Akron, this single thing was fantastic!
- Second, although it also was an industrial city, it has a lively downtown with people actually walking in the streets! Moreover, when you first arrive, the city is very impressive with its skyline of skyscrapers and its dozen of bridges crossing the three rivers: Allegheny, Ohio and Monongahela rivers.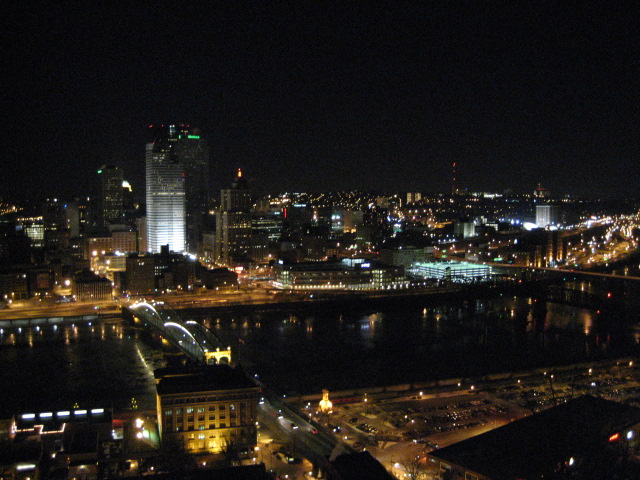 - Third, on a historical and cultural perspective, Pittsburgh is an interesting city. Pittsburgh was the American capital of steel. In 1911, Pittsburgh was producing almost half of the steel used in the US. The industrial past of the city is still very visible, with lots of old industrial buildings - some of them are now transformed into fancy apartments. On the walls of these buildings, you can still see old, partly erased advertisings for various companies. This gives a very interesting look to the city.You can still see the factories of famous brands from Pittsburgh, like Heinz. And several museums are named after the king of steel: Carnegie. In the 1970's and 1980's the steel industry imploded and Pittsburgh managed to shift its economy to other areas. It is now a dynamic city for arts with notably the Carnegie Museum of Arts and the Andy Warhol Museum (Pittsburgh is the city where Warhol was born and grew up).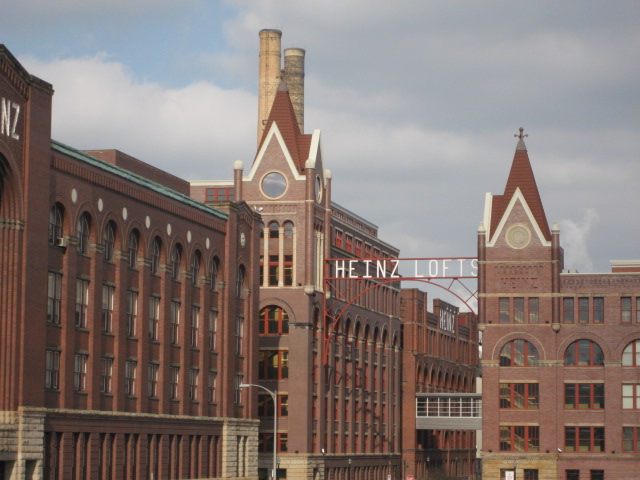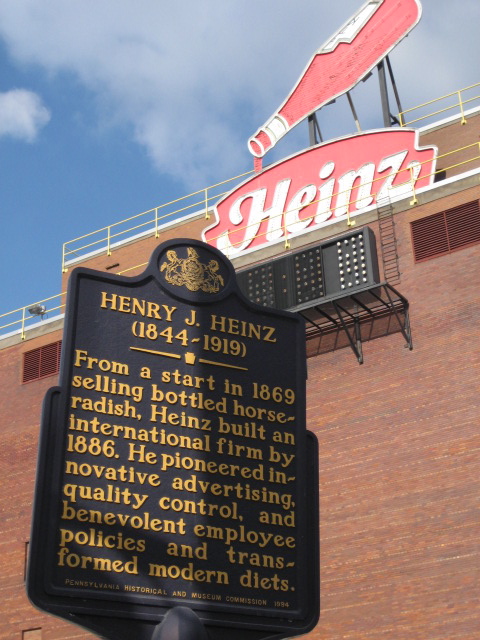 Pittsburgh is definitely an interesting city. If you go there after having been to Chicago or New York, you may be disappointed - it's much smaller! But otherwise, it's certainly a great experience. And the view you have of the city from Mount Washington is definitely breath-taking!
By Paloma