High school identity, high school spirit :
the example of Nordonia High School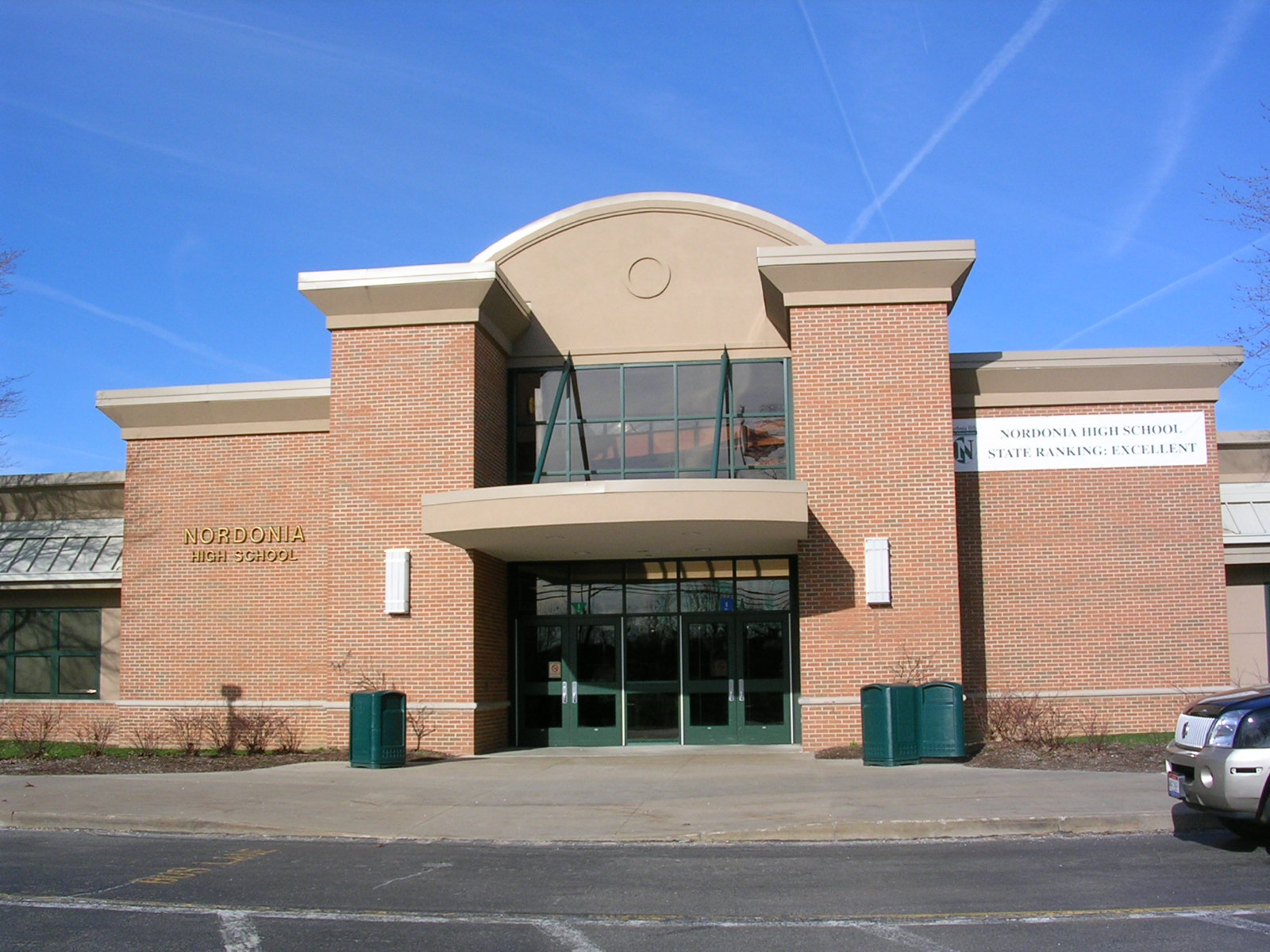 You arrive in the morning at Nordonia high School with that big maxim on the wall saying: Nordonia High School, state rank excellent. Then you just go into the school and you walk through the hallways. What can you see at this time? Huge writings on the walls, decorated, landscapes created, a zoo, a fast food, a amusement park…And at the end of the day, you are supposed to be in the gymnasium to look at the obstacles race! What a day, it is spirit week!
Indeed, identity is a key-word to understand how the High Schools work in the United States. Everything here refers to the place you're at, where do you come from, against who you compete. Identity structures and organizes the daily life. In the morning, there is an announcement in every classroom. One day, for instance, the speakers were congratulating the basketball team for having beaten the team from the other community, in that case, Garfield. They reminded the students how close was the score and how they succeeded in winning the game. Every student was clapping in his hands!
Spirit week is a week in February dedicated to praising how great it is to study in such High School. Many events take place during the week: obstacles race, lip-singing, creating landscapes within the school. They have to create a climate with epitomizes some values such as strength, strength of mind, will force, inner-self. The goal is to promote it and in the end, students must have fun. It is a way to entertain the students and at the same time to give them a break before spring break.
The inscriptions on the wall are praising the community spirit and the high school spirit. Some of them deal with fight: "Battle for your best interests. Be sure the cause is just", with sacrifice:" Give up something you treasure to help someone", or initiate:" strike when opportunity arises. Be the first to seize the moment". Glorification, praising, admiring what the school provides to you is necessary. It is not only interactions between the students but it is also exchanges with the teachers and all the administration. Go Knights! That is the symbol of the school! Spirit week eventually is about the school spirit. The main purpose is to bring the people (students, teachers, administration) together. Strength, guts, will force, strength of mind, it is a good summary of an High School identity!
Go Knights once again!
By Olivier